05/23/2017


Submittable is proud to announce: What Now? A Contest. 
Whether you just graduated or have already learned to live with (or subsist on) your graduate writing degree, we want to hear from you. Use this space to plan, confess, advise, and envision the post-MFA life. Not just for catharsis — you could also win stuff. Check out our first videos here.
We'll work with two contest winners to craft individualized, future-enhancing prize packages that include career counseling, agent consultation, and a professional writer's workshop or retreat.
To participate, send us a video of up to two minutes discussing any (or none) of the following:
Your first post-MFA summer: What did/will you do?
Your first post-degree job or jobs. How did/will you piece it together?
What is one piece of advice you'd offer your post-MFA younger self?
What was the best part of your MFA? The worst? The strangest? How has the MFA prepared you for life beyond it?
What was the most significant way that the MFA degree changed you as a writer? As a person?
What are you working on now? Continuing with your MFA thesis, or starting something entirely new?
We welcome your honesty, humor, humility, heartbreak. We want real statements, from a diversity of voices, about what actually happens after an MFA program (or the equivalent post-graduate degree in creative writing).
Don't be afraid to get creative with it, weird even. We're open to songs, animation, performance, or anything else you can come up with as the ideal vehicle for your message.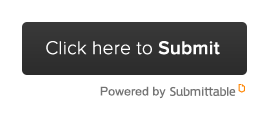 Deadline for submission: extended through June 23, 2017 at 11:59 pm MST
One video submission per person. Each person voting should only use a single email address and vote no more than once on a contestant (though you can vote for multiple contestants). No cheating.
There will be two winners announced on July 5 – one selected through public voting and the other chosen by Submittable's team. Thanks for your interest and good luck!